Geneva Scientific supplies quality lab equipment for Biotech, Medical, Educational and Government research.
An Industry Leading Laboratory Equipment Supplier
As the industry leading laboratory equipment supplier in the US, our sales team can help you through the design phase of any laboratory project you may have. We provide reliable, robust equipment.
If you require maintenance or replacement parts, the majority of parts used are Non-proprietary. Should you need a customized product, we are ready to create an item just for you. Together with our manufacturers, we assure you satisfaction with your new lab equipment.
We at Geneva Scientific are committed to providing great customer service throughout the entire sales process and beyond. Should you have any questions or needs, we are always willing to share our knowledge and expertise.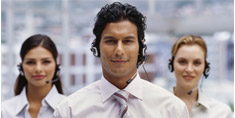 Please contact us at info@geneva-scientific.com or call us at 877-GENEVA